CHICAGO — Police in Chicago on Tuesday released surveillance video asking for the public's help in identifying a group of people who broke in and ransacked a store on the city's West Side back in May.
Video showed dozens of people swarming the West Chicago Avenue business, which sold electronics among other items, around 1:45 p.m. on May 31.
Many were captured taking whatever merchandise they could find over a roughly 25-minute period, according to reports. At least one person violently kicked and shattered a protective covering under a counter that housed additional items.
The aftermath of the looting spree saw the store looking like a shell of itself. The floor was littered with items and packaging as well as shattered cases that previously had protected the store's merchandise. Walls that held up goods and electronics were stripped bare, with only a few items remaining, FOX reported.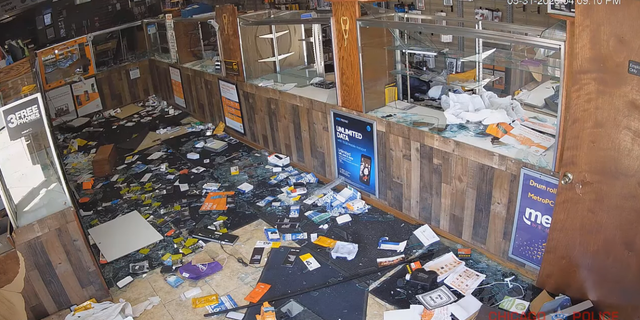 According to a tape obtained by WTTW News of a conference call on May 31 among the city's 50 aldermen and the mayor, an alderman could be heard weeping while others angrily decried what was going on in the city.
One alderman asked how seniors and vulnerable populations were supposed to get medicine and food if "every CVS, every Walgreens is shutting down."
Another was heard asking, "How do businesses recover and why would they want to recover in our community?"
Author information

Law Officer
Law Officer is the only major law enforcement publication and website owned and operated by law enforcement. This unique facet makes Law Officer much more than just a publishing company but is a true advocate for the profession.